A new spate of clashes in the South Sudanese capital of Juba started slow on Thursday, appeared to halt entirely on Saturday, and began with renewed vigor on Sunday, with ever intensifying fighting leaving at least 300 people killed so far, and untold numbers wounded.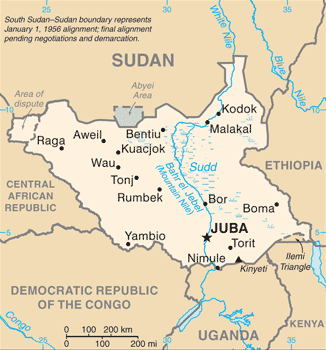 The fighting, as is often the case in the fledgling nation, is between military forces loyal to President Salva Kiir, and soldiers who are loyal to Vice President Riek Machar. The two sides have had a peace deal since August of last year, but appears to be in the process of collapsing.
The South Sudanese Civil War began in late 2013, with claims by Kiir of a coup plot against him. Fighting continued into 2015, with estimates of the overall death toll of the fighting running as high as 300,000 according to some NGOs.
Though Kiir and Machar have both urged calm amid this latest fighting, there is serious concern that the civil war could resume again at any moment, adding to the already enormous humanitarian disaster that has resulted from the conflict, and adding to the sense that South Sudan, only independent since 2011, is locked in a state of endless strife.