Adding to the appearance that the recently "liberated" city of Fallujah is a military target for Iraq's Shi'ite-dominated government, Shi'ite militias continue to make their presence felt across the city, with returning residents, almost exclusively Sunni Arabs, feeling they are returning to a city less liberated than ever.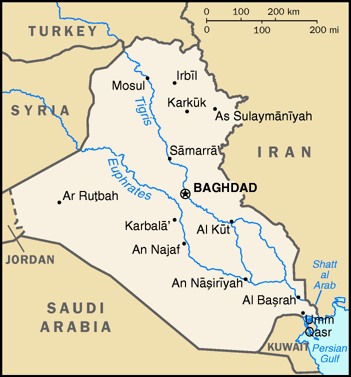 Amid reports of looting by militia members, locals are also reporting the militiamen generally making a nuisance of themselves, and painting Shi'ite slogans as graffiti on bridge overpasses around the city, while chanting Shi'ite slogans.
This has been a problem across Iraq, where the recovery of mostly Sunni cities from ISIS is followed by often violent purges by the militias, which makes reintegrating those cities as proper parts of Iraq all but impossible.
Sheikh Hadi Abdullah, one Fallujah resident, says the government treats Fallujah as "the center of terrorism in Iraq, but for us it's the center of resistance."
Indeed, the only way ISIS got Fallujah in the first place was because public unrest got so bad that the Iraqi government had virtually abandoned the city. ISIS may be gone, but the grievances against the Shi'ite government are as big as ever.