The Mideast Quartet has finally released a long-anticipated report on the situation in Israel, and despite a flurry of diplomatic activity by Israeli officials trying to water down the content, the report was still deeply critical of Israel's moves to undermine a two-state solution.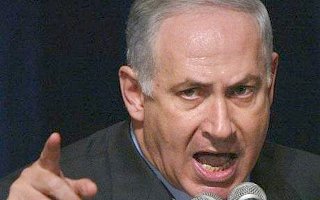 The report warned Israel needs to immediately stop expanding its settlements, and also stop its ongoing efforts to hinder the development of Palestinian territories. The report also called on the Palestinians to unite under a single, democratically-elected government.
Israeli officials, as usual, expressed outrage at the report, saying that it was "perpetuating the myth" that the settlements are a problem, and insisted that the real problem is the refusal of the Palestinians to publicly endorse Israel as a "Jewish state."
Since Israel has a significant Arab minority, which is constantly struggling for some semblance of equal rights, the "Jewish state" declaration is seen as a no-go. Palestinian officials have been fine with recognizing Israel's existence, but insist it isn't their place to label it as a "Jewish" exclusive state.
The Quartet report concluded that there are "legitimate questions about Israel's long-term intentions," noting that not only is Israel undermining the two-state solution, but that several Israeli ministers are publicly on record as saying a Palestinian state will never be allowed.