Presented as Britain's PM-apparent since last week's Brexit vote, Boris Johnson today bowed out of the Conservative Party's leadership campaign, just hours before the nominations were due in. Johnson had been a leader of the Brexit campaign, and with anti-Brexit PM David Cameron stepping down, he was seen as a sure bet to take the spot.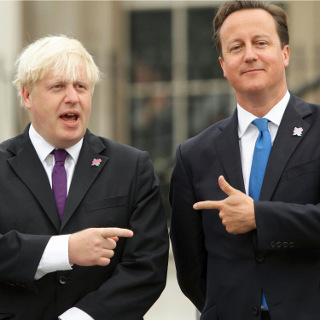 Replacing Johnson as the front-runner is Justice Secretary Michael Gove, who had been his campaign manager, and campaigned for Brexit alongside Johnson, and in registering for the vote this morning, publicly said he believed Johnson was not up to the job.
Johnson quickly bowed out after that, saying it was "a time not to fight against the tide of history." In addition to Gove, Home Secretary Theresa May is also seen as a top candidate. Former Defense Secretary Liam Fox, along with Energy Minister Andrea Leadsom, and Pension Secretary Stephen Crabb, also registered for the election.
In addition to Johnson, conspicuously absent from the list is Health Secretary Jeremy Hunt, who had confirmed he was strongly considering a run earlier this week, with an eye on a second EU referendum.
The votes will begin next Tuesday with the weakest candidate knocked out each round until only two remain. The final vote will be on September 9, when the new leader will be declared. The new leader will replace Cameron as premier, so long as the Conservatives remain in the majority in parliament.