It only took a bit over six years, but the tensions between the Israeli and Turkish governments have finally been resolved, and an announcement on the final reconciliation deal in planned for Monday. The deal reportedly centers heavily on Gaza, and Turkey promised to help Israel secure the return of soldiers' remains from the Gaza Strip.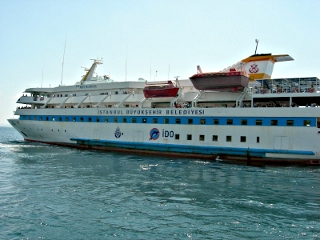 Long on good terms, Israel and Turkey saw relations crumble in May of 2010, when Israeli troops attacked a Turkish aid ship, the Mavi Marmara, in international waters near the Gaza Strip, killing nine aid workers on board.
Israeli opposition MPs are blasting Netanyahu for making the deal, arguing that the agreement to pay compensation for the slain civilians "went too far." Israel has long maintained that everyone aboard the aid ship was a "terrorist," and the left-center Zionist Union is now accusing the far-right government of "rewarding terrorism."
Israeli officials, however, insist that the compensatory payments don't amount to an admission of guilt for killing the aid workers. Turkish officials are said to be promising in return not to let Hamas officials based in Turkey carry out operations against Israel, though they would be allowed to remain in Turkey for diplomatic operations.