Massive US aerospace contractor Boeing Co. has issued a statement today announcing that it has signed a deal with Iran Air, the nation's national airline, to sell them an estimated $25 billion worth of civilian aircraft.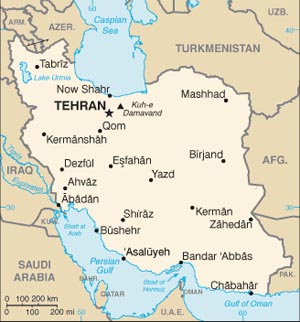 This is the second major airline deal Iran has reached, having already signed a similarly sized contract with European company Airbus. Between the two, this deal would modernize much of the airline's fleet, desperately needed after decades of sanctions left many of the planes in dangerous condition.
Several Congressional hawks have condemned the potential Iran deal as a threat to "national security," but Boeing has expressed confidence it will be able to get regulators to approve the deal. Airbus' deal, even though it is a European company, is also on hold pending US regulatory approval, since many of the parts involved are US made.
It remains unclear how Iran Air will be able to pay Boeing for the deal, at present, as US regulations have kept Iran from accessing most of their unfrozen access, and much of the international banking system. With Boeing on their side, however, and that company's significant lobbying capability, it is virtually a foregone conclusion they'll be able to facilitate some transfer of funds.