The installation of Lt. Gen. John Nicholson Jr. as the 17th commander of nearly 15 years of US-led occupation in Afghanistan provided yet another occasion for the US to take stock, this time with an eye on Nicholson's proposals to loosen the rules of engagement for US combat troops.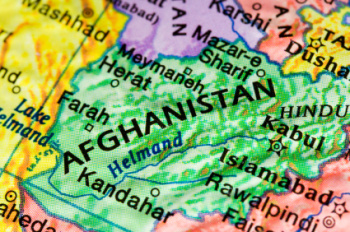 That meant another accounting of just how badly the war is going, and it's bad. After ousting the Taliban, which was Afghanistan's government before the 2001 invasion, they've been slowly but surely losing ground back to them, and the Taliban now controls more territory than any time since the war began.
That reflects both the steady erosion of Afghan government territory in the south, and more rapid Taliban gains in both Helmand Province and around the city of Kunduz. The Taliban has intermittently taken Kunduz itself, a northern city which was largely rebel-controlled before the war.
Lt. Gen. Nicholson's solution is largely the same as that of his 16 predecessors, to keep plugging away at a war that hasn't been working all along. The war will be escalated, somewhat, but the underlying strategy, or lack thereof, remains intact. The US occupation will just continue until victory "happens."