Speaking today about the P5+1 nuclear deal, Iranian Supreme Leader Ayatollah Ali Khamenei warned that he was fully prepared to "set fire" to the P5+1 nuclear deal if the next US president reneged on America's obligations under the pact.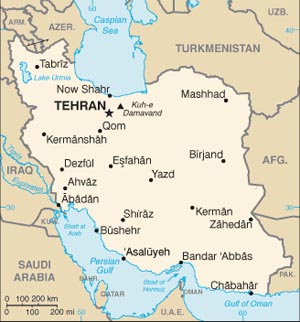 Telling the state media that Iran "won't be the first to violate the nuclear deal," Khamenei said he felt Iran wouldn't have any obligation to keep complying with the deal if the US was overtly violating it.
Khamenei also told officials at a meeting that problems with getting insurance for Iranian oil tankers to make deliveries abroad had not been resolved, even though the financial sanctions that prevent it were supposed to already have been lifted.
Iranian Foreign Minister Javad Zarif reiterated calls for the US to publicly encourage banks to do business with Iran, and to assure them the sanctions actually are lifted.
That's been a problem, as Secretary of State John Kerry has done so in recent weeks, but the US Treasury Department has been a lot more vague about whether the sanctions are lifted or not, and regularly bragged to Congress that they continue to prevent Iran accessing the global banking system.