While the Abadi government has repeatedly rejected Obama Administration proposals to start using US Apache helicopters in offensive operations in Iraq, the Pentagon was still positioning them in the country and getting them ready for use. This morning, they launched their first attack.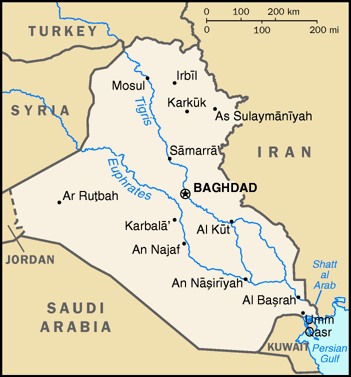 A pair of Apache helicopters were deployed against ISIS forces as part of an offensive near Mosul, and one of the two helicopters launched an attack against an ISIS vehicle, marking their first use in the current war.
The use of Apache helicopters in the current Iraq War is extremely controversial among Iraqis, because of their heavy use in the US occupation, and the continued perception among many locals that a growing US presence is a sign of another occupation in the making.
It's totally unclear at this point whether or not Abadi approved the strike, and while him having done so would be controversial, the US launching such an attack without Abadi's permission might be even worse for the Iraqi premier, adding to the view that he is letting the US walk all over him.