Last week, it was reported that the new US commander in Afghanistan, Lt. Gen. John Nicholson, intends to keep the number of US ground troops in Afghanistan flat. The intention was to keep US troops levels around 9,800 through year's end, and likely will be so even longer now.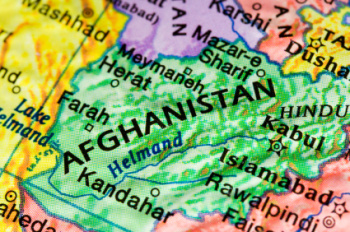 That doesn't mean an escalation isn't coming, however, and US officials now say that Nicholson has pushed for a plan to dramatically increase the number of US airstrikes carried out in Afghanistan, with an eye toward slowing Taliban gains.
Nicholson's plan has reportedly been presented, but the final decision lies with President Obama, though some reports have suggested he approves. Before last week, it had been speculated that Nicholson would also push for an increase in the number of ground troops in the country.
Despite some US troops being moved into combat areas in Helmand, the administration is still trying to present the ground troops as remaining in "non-combat" roles, however, and the intention appears to be to continue that for the time being, and simply rely on airstrikes for any escalation.