Though there has yet to be formal confirmation from the Afghan Taliban themselves, reports out of Afghanistan suggest that a US drone strike against a car in southwest Pakistan is believed to have killed the Taliban's leader, Mullah Akhtar Mansour.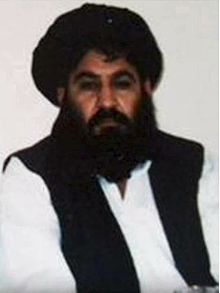 Mansour formally took over the leadership of the Taliban in August, after the Afghan government revealed that their nominal leader, founder Mullah Omar, had been dead for years. Mansour's election split the Taliban leadership for a time, and saw considerable infighting, though this had largely ended in recent months.
The Taliban has yet to confirm Mansour's death, and initially dismissed reports, saying he wasn't in the area struck. Since then, however, Taliban commander Mullah Abdul Rauf has also confirmed the incident.
Assuming Mansour was killed, this is likely to spark another leadership battle in a Taliban that hadn't fully settled the last one, with Mansour's own deputies likely to once again resist the efforts by Mullah Omar's son to install a closer family friend into the post.
Like most Taliban, Mullah Mansour was a participant in the war against the occupying Soviet Union in the 1980s, and after the war he served as Minister of Tourism for the Afghan government in the mid-1990s.
Mansour surrendered immediately during the 2001 US occupation, surrendering to the Afghan government, who agreed he could return home and preach so long as he didn't return to violence. The US rejected this deal, however, and after several failed US raids, he fled to Pakistan, returning to the Taliban leadership.