The US State Department has informed Pakistan that its entire annual military aid from the United States will be on hold until they agree to certain "actions," including a new military offensive against the Haqqani Network, a Taliban-linked faction active in North Waziristan.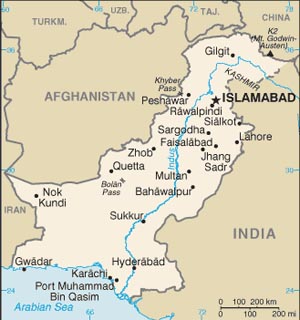 This is a continuation of Congressional pushes to block Pakistani aid, which included an announcement two weeks ago that Pakistan could only have the F-16 warplanes they ordered if they paid for them. Pakistan promptly cancelled the order, complaining the US doesn't appreciate their relationship.
The State Department insisted that only Congress could fully explain its position on the matter, and that President Obama remains committed to getting Congress to "deliver security assistance to our partners."
The US has been pushing Pakistan to launch various offensives against its tribal area since the 2001 invasion of Afghanistan, and Pakistan has generally complied, though generally such offensives haven't accomplished much, simply creating huge refugee crises and temporarily displacing militant factions around the area.