ISIS forces have attacked and destroyed a gas plant in the Iraqi city of Taji, just north of Baghdad. The plant saw massive damage, and two power plants which received their fuel from the site have had to be closed indefinitely.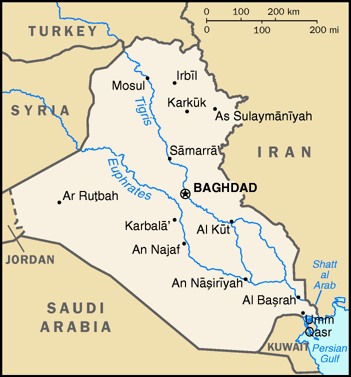 At least 14 people were killed in the attack, along with an estimated 9 ISIS suicide bombers. Three car bombers detonated at the gates to force their way in, which six more with explosive belts ran to the various gas tanks inside the facility to blow them up as well.
In addition to a huge fireball visible in the surrounding area after the attack, ISIS appears to have focused on doing damage to the economically important site, which both provides fuel for power plants and cooking gas for a large chunk of Baghdad.
ISIS has been launching a growing number of car bombing attacks across Iraq and Syria, but this strike appears to have been unusual in that it didn't seem focused on causing major casualties, but rather on causing economic damage.
Last 5 posts by Jason Ditz