Pentagon officials are expressing concern that the recent series of ISIS bombings against the Iraqi capital city of Baghdad have forced the Iraqi government to deploy more security forces into the area to defend the city, and are shifting focus away from the buildup around Mosul.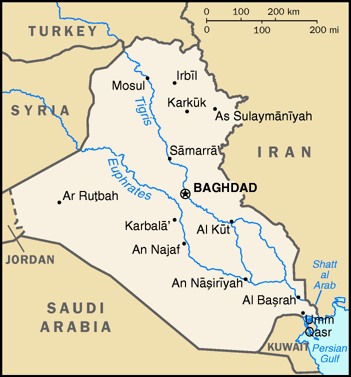 Pentagon spokesman Col. Steve Warren says that the planned attack on Mosul "is dependent" on Iraq not removing any of its troops from Mosul, and that any shift to bolster Baghdad security would potentially imperil the planned offensive.
Warren says US estimates are that roughly 50% of the Iraqi military is already defending Baghdad, and that US planning assumes that figure will remain flat. Growing protests have shifted a lot of Iraq's focus to keeping demonstrators away from the Green Zone and the ISIS bombings have added to the sense among locals that security in Baghdad is limited to the zone itself.
The Pentagon's comments reflect similar ones in Afghanistan, where they complained the Afghan government was spending too much time defending cities and not enough time attacking the Taliban. Though the Afghans ultimately gave in and abandoned much of Helmand to the Taliban, it's hard to envision Iraq following suit and reducing security in Baghdad to placate US desires for more offensives.