Already on his way out the door as prime minister, Ahmet Davutoglu confirmed today that he does not intend to run for reelection as the leader of the ruling Justice and Development Party (AKP), which will be contested at a party congress scheduled for May 22.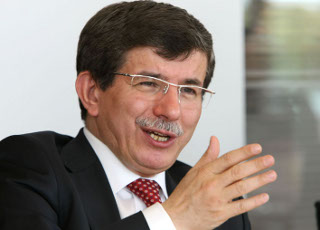 Davutoglu has been reported to be clashing increasingly with President Recep Tayyip Erdogan, over the latter's plans to reform the constitution in such a way as to dramatically increase the power of the presidency at the expense of the prime minister's office.
Historically in Turkey, prime minister has been the more powerful position, with the presidency largely ceremonial. Recent reforms have already increased Erdogan's power far beyond that of his predecessor, Abdullah Gul, and after the proposed reforms would have nearly unchecked power.
AKP officials downplayed the significance of Davutoglu's leaving office, saying they don't intend to have snap elections, and will hold power through 2019. A closer ally of Erdogan is expected to take the premiership from Davutoglu, and so far it is unclear who will be party leader.