Though the reports have yet to be independently confirmed, al-Qaeda in the Arabian Peninsula (AQAP) is said to have begun its withdrawal from two of the largest towns in Abyan Province, the towns of Zinjibar and Jaar.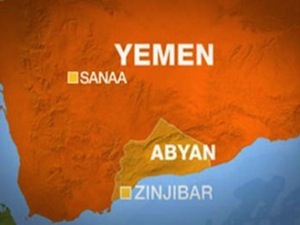 The pro-Saudi forces who control parts of southern Yemen recently took the port of Mukallah from AQAP, and are said to be keen to contest more of there territory. Local tribal leaders in Abyan were said to have been trying to negotiate a peaceful exit.
AQAP has held Zinjibar off and on since 2011, during the Arab Spring uprisings, and has only occasionally been contested in controlling that area. Locals say the pullout is the result of the tribal pressure, which was ultimately successful.
Saudi forces invaded Yemen in March of 2015, aiming to take the entire country from Shi'ite forces. They have taken some southern cities, but the fighting also allowed AQAP to expand its territory, a fact which some in the Saudi coalition are starting to react to.