Two weeks into Iraqi Prime Minister Hayder Abadi's attempt to nominate a cabinet, he's seen protests and fighting in parliament, MPs throwing water bottles at him, and over the weekend thousands of protesters taking to the Green Zone His own party is openly talking up his potential successors, and some reports have suggested he'd have been ousted by now, were it not for US and Iranian backing.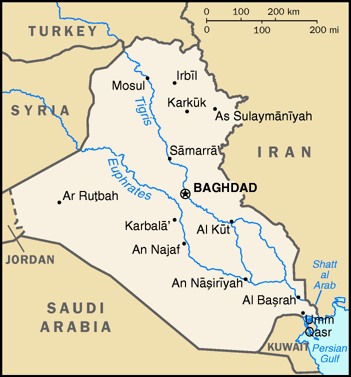 Despite all of this, US officials insist Abadi is in "a very strong position," a claim Defense Secretary Ash Carter defended on the grounds that "obviously we support him strongly because of what he stands for," and insisted the international community is united behind him.
This does seem largely to be the case, but Abadi's international backing doesn't appear to extend inside Iraq's borders, where he has few allies and almost no political clout left. Indeed, at this point it is looking unlikely that he'll ever get a vote on his cabinet nominees.
Even among people on his side on the cabinet issue, like Iraq's parliament speaker Salim Jabouri, are openly talking about dissolving parliament and holding fresh elections as the most likely scenario for resolving the stalemate. Whoever comes to power in such a situation, it's virtually a foregone conclusion it would not be Abadi.
Last 5 posts by Jason Ditz