Pentagon officials say that 16 personnel, including one general, will face "administrative discipline" for their role in the October 3 US attack on a Doctors Without Borders (MSF) hospital on the outskirts of Kunduz, an attack which killed 42 civilians. There will be no criminal charges for anyone involved.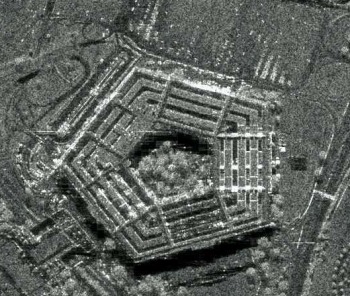 Despite officials presenting this as "punishment," the actions are overwhelmingly a slap on the wrist, with officials saying six of the 16 were sent for counseling, two were ordered to take new training courses, one was temporarily suspended and seven were issued "letters of reprimand."
The letters of reprimand are the most severe of the mild actions, with officials saying it means those seven will likely not be able to secure promotion to higher ranks, suggesting that might end some of their careers.
The official Pentagon report on the attack is expected to be released some time Friday, and it will be interesting to see if it sheds any more light on the official narrative, as Pentagon officials have offered several contradictory excuses for the October attack.
MSF has been harshly critical of the attack, noting it amounts to a war crime, and has been pressing for an independent, international investigation. President Obama has ruled out allowing such a probe, though the release of the final report is likely to spur more such calls.