Iraqi government complaints about Turkey having a military presence in their country remain unresolved, but today those Turkish troops were engaged in a significant exchange of fire with ISIS forces, leading Turkish officials to claim 32 ISIS suspects killed.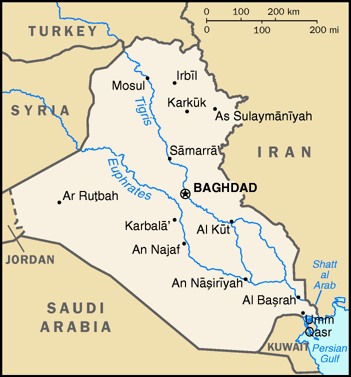 The incident, in the town of Bashiqa (near Mosul), started when a Turkish combat tank, deployed as part of the "training" operation, came under fire from ISIS fighters. Turkish troops responded by blowing up a building in the area, killed 10 "ISIS fighters" during the firing. 22 other people fled the building, and were also killed as "suspects."
Turkish officials have claimed massive ISIS death tolls in previous incidents as well, claiming to have killed 362 ISIS fighters in cross-border shelling into neighboring Syria. This, however, is the most significant exchange they've been involved with in Iraq.
Turkey says the troops in the area around Mosul are "training local forces" to fight ISIS. Turkish troops have also made deals to train Kurdish Peshmerga forces in Iraq, deals which have sparked arguments with the Iraqi central government.