Adding to the number of incidents in which US troops in Iraq are engaged in direct combat operations, Kurdish officials today reported that US commandos, backed by Kurdish troops and carried into the area in the helicopter, raided a town near Mosul, capturing an unnamed ISIS member from a vehicle, and killing two "aides."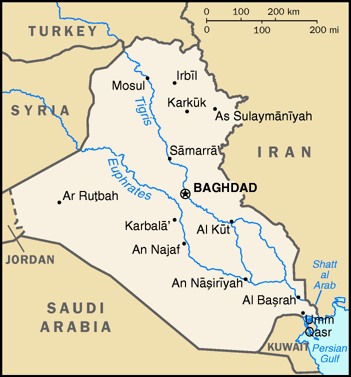 US officials have yet to comment on the matter, and there was no indication who the captured man was, though Kurdish officials also claimed a separate raid in the same area killed Suleiman Abd-Shabib al-Jabouri, who they ssay is a member of ISIS' war council.
ISIS reported a raid in that area, but in their own news agency claimed to have "thwarted" it. This doesn't necessarily mean someone wasn't captured, though the news agency made no such references to that.
This is the latest in a growing number of US combat operations around Mosul, usually taken in coordination with the Kurds, and in spite of Obama Administration assurances that the growing number of ground troops would exclusively be "non-combat."