Pentagon officials are reacting with their usual fury at the "unprofessional" behavior of the Russian military today, claiming a "simulated attack" by Russian "attack aircraft," which sailors conceded were a pair of Russian Su-24 aircraft that were visibly unarmed.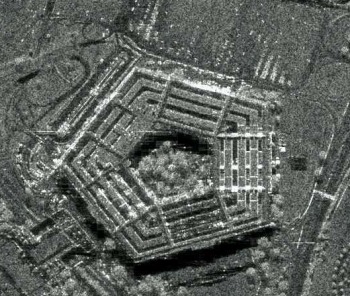 Pentagon officials say the move violates a 1973 treaty between the US and Soviet Union about overflight of warships. The planes flew within 30 feet of the USS Donald Cook, a missile destroyer parked in international water off the coast of the Russian exclave of Kaliningrad.
The US has been adding to the number of troops and warships built up around Kaliningrad, along with the rest of the Russian border with NATO member nations. Officially, the excuse is "Russian aggression," citing the civil war in Ukraine, which Russia brokered a ceasefire to more than a year ago. The US buildup continues.
The 1973 treaty with the Soviets bars "simulating attacks" and dropping hazardous objects near ships. It is likely arguable that flying unarmed planes near a ship is not necessarily a "simulated attack."