As European businesses scramble to get in on the major contracts being offered by the Iranian government for reconstruction after the end of decades of sanctions, Britain is still struggling to get in on the matter, as British banks are overwhelmingly refusing to get involved in financing such deals.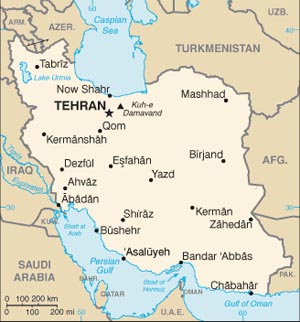 The problem isn't internal to Britain. Rather, the major British banks have significant US business interests, and are afraid of being punished by the US government, even though the banking sanctions were supposed to have been lifted way back in January.
In late March the US State Department denied doing anything to block banks from doing deals with Iran, though those same officials admitted last week that they were keeping Iran out of the international financial system, and that Iran is forbidden from using dollars in any transaction.
British trade envoy Norman Lamont complained that the threats to the banks were an obstacle, and as the Trade Ministry tries to get an official delegation of British government and business leaders to Tehran to open up negotiations, they are facing the growing possibility that they won't have any banks willing to take part.