Taliban officials were quick to take credit for a series of explosions around the Afghan capital of Kabul, saying they were rocket strikes aimed at Secretary of State John Kerry, who made a surprise visit to the city.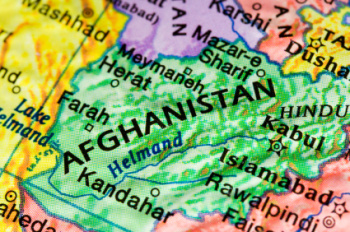 The attacks hit Kabul less than an hour after Kerry had already left the city, and Afghan officials say there were no casualties from the strikes. Still, they underscore once again the Taliban's ability to hit targets virtually anywhere, and on short notice.
Kerry's visit centered on trying to talk the two candidates in Afghanistan's 2014 presidential election, Ashraf Ghani and Abdullah Abdullah, into sharing power under the terms of a deal the US previously imposed on them to "solve" an election marred by widespread corruption.
Ghani and Abdullah are still fighting bitterly over power, and polls show the Afghan public unsatisfied with the outcome. Still, with no real chance that a future election in Afghanistan is ever going to result in a credible victory, the US is trying to get them to pretend that they both won.