US Secretary of the Treasury Jack Lew gave a speech today at the Carnegie Endowment for International Peace, where he warned against the US overuse of sanctions against other nations, saying it risks undermining the US position as a leader in global trade.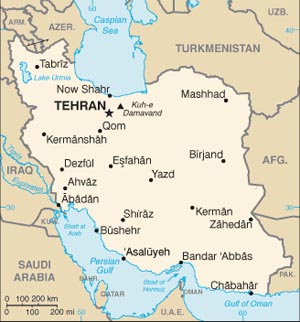 Lew also said that since the US goals for sanctions were to pressure "bad actors to change their policy," it was vital for the US to be quick with sanctions relief when they succeed, saying the US risks undermining its own credibility by not lifting sanctions.
Lew made it clear he was talking about Iran in that last case, saying Iran has "kept its end of the deal," and that it is "our responsibility to uphold ours in both letter and spirit." Iran has complained the US has removed many of the agreed to sanctions "on paper only" and that international banks still fear US retaliation for doing business with Iran.
In the case of the Iran sanctions, it indeed seems to be undercutting US companies who were vying for Iranian contracts, as Iran seems to be exclusively contracting with European and Asian companies for its economic reconstruction, and is increasingly resistant to doing business in US dollars because of the problems with banking.