A number of key Western nations are issuing statements critical of yesterday's Israeli announcement that they are seizing a large chunk of Palestinian land in the occupied West Bank, a move UN Secretary-General Ban Ki-moon warned violates international law.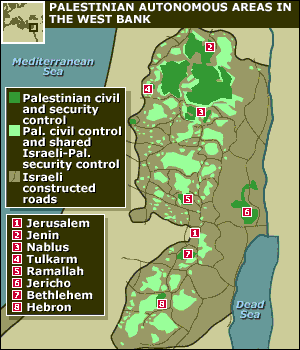 French officials warned they are "extremely concerned of the move," and that it contradicted previous Israeli statements in favor of a two-state solution, while German Foreign Ministry officials said the timing was particularly bad, coming amid efforts to restart peace talks.
The territory to be seized is near the Palestinian city of Jericho, and like many recent Israeli land grabs seems designed to prevent the formation of a contiguous Palestinian state. The Israeli Defense Ministry says the move was a political decision, not an administrative one, and that likely means it reflects Israel's far-right government's opposition to a peace deal.
The US State Department was also critical of the move, saying the move was "fundamentally undermining the prospects for a two-state solution," and that it raises serious questions about Israel's long-term intentions toward the occupied territories.