Israel announced on Army Radio today that they have "appropriated" a large tract of Palestinian land in the occupied West Bank, confiscating some 579 acres (2.3 square kilometers), which NGO Peace Now referred to as the largest single confiscation of territory in years.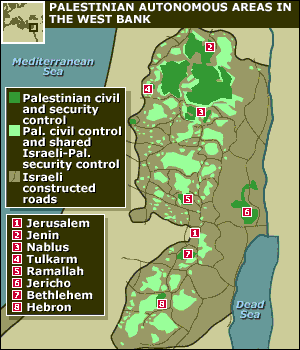 The territory seized is near the Palestinian city of Jericho, and is reportedly slated to be used in the expansion of Jewish settlements in the area, to further prevent the potential of forming a contiguous Palestinian state in the future.
UN Secretary-General Ban Ki-moon condemned the move as illegal, and urged Israel to immediately reverse the seizure of Palestinian territory in the interest of a comprehensive peace deal. US officials also said the seizure was "fundamentally undermining" the peace process.
Israeli Defense Minister Moshe Ya'alon refused to comment on the confiscation to the media, though other ministerial officials insisted the seizure was "in accordance with the decision of the political level."