Reports in the Israeli media, quoting Israeli officials familiar with the conversations between Prime Minister Benjamin Netanyahu and visiting Vice President Joe Biden suggest that the US VP has warned that the next aid package will be a significant increase over the previous one, but will be short of Israeli expectations.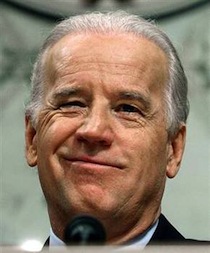 The last deal saw the US giving Israel $3 billion annually over the course of a decade, with several one-off extra aid packages thrown in to subsidize Israeli wars and their costly missile defense schemes. Netanyahu was said to expect in excess of $5 billion annually in the new 10-year plan.
Exact figures aren't being reported publicly, but the proposed US package is said to be meaningfully less than $5 billion, which is likely to add to the sense among Netanyahu's government that the current administration is "anti-Israel" in some way.
Biden is trying to get Netanyahu to sign off on accepting the aid package, but getting the Israeli PM to accept $40+ billion in funding is harder than it sounds, and there is a sense among Israeli officials that if they hold out until after the election they can exact a much bigger amount from the next president elected.