Unidentified militants attacked a Tunisian military barracks in the town of Ben Guerdane this morning, sparking a major battle which left 53 killed, including 11 Tunisian troops, seven civilians and 35 attackers.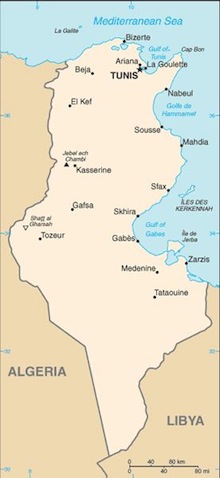 Ben Gardane is a major border town near Libya, and has been accused of being a hub for arms smuggling by militants around the border. Officials reportedly anticipated the attack on the barracks, but were surprised at the large number of attackers.
Tunisia has repeatedly faced spillover violence from Libya, as well as outright ISIS attacks. It is unclear if ISIS was at all involved in today's incident, but Libya has a huge number of different factions, many hostile toward the Tunisian government, so it would be a mistake to label it obviously ISIS.
Tunisia has fenced off the Libyan border, and Britain recent deployed some troops to Tunisia to help them with border control, though the 200 km border is still tough to secure, and officials fear today's attack is just the beginning.