In the latest in his almost daily diatribes lately, Turkish President Recep Tayyip Erdogan railed at the US over its continued support for the Kurdish YPG, and its political wing the PYD, saying that the US is turning Syria into a "sea of blood" by not recognizing them as terrorists.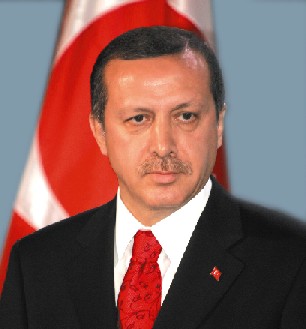 Erdogan complained that the US won't accept the formal recognition of the Turkish government that they are terrorists, and insisted the US will "never make us recognize neither the PKK nor the PYD and the YPG."
Turkish officials have recently insisted that they not only view the PYD and YPG as part of the PKK, but that they also view ISIS as the same thing, even though ISIS and the YPG have been fighting a war against each other for years.
The State Department shrugged off the comments, saying they are "not a new concern," and that the Turks are constantly complaining about US support for the Syrian Kurds, but that the US doesn't recognize them as terrorists.