A new report by the UN Assistance Mission for Iraq (UNAMI) is warning of a "staggering" civilian death toll in the ISIS war in Iraq, with their own accounting putting the toll at 18,802 civilians killed and 36,245 wounded since the beginning of 2014.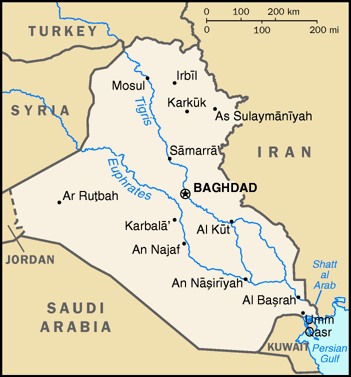 Officials acknowledge that this is almost certainly a dramatic under-count, with the death tolls in the Anbar Province, where all the heaviest fighting has happened, coming straight from the provincial health directorate, and generally not covering the broad territory held by ISIS within the province.
While the report focuses heavily on human rights violations by ISIS, it also reports continued evidence being amassed of violations by the Iraqi security forces and its militia allies, along with the Kurdish Peshmerga.
The report also accuses ISIS of holding an estimated 3,500 people as slaves across Iraqi territory, using many as human shields, and also pressing 800-900 children into military service for the conflict.
It particularly concludes that it is important for the Iraqi government to ensure that its associated factions are fighting under government control and being held accountable for their actions, particularly if they move against civilians. This has been a long-standing problem for Iraq, which heavily relies on the Shi'ite militias but has been forced to more or less give them the run of Sunni towns they conquer, leading to widespread revenge killings.