Issuing his first public comments since the weekend implementation of the P5+1 nuclear deal and the lifting of international sanctions, Iranian Supreme Leader Ayatollah Ali Khamenei congratulated President Hassan Rouhani on seeing the process through and getting a deal done.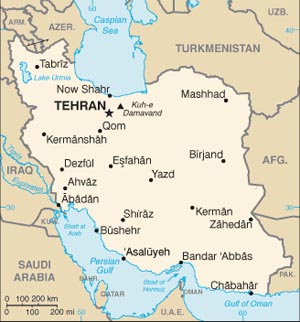 At the same time, Khemenei warned of the need to remain cautious about the international implementation of the pact, particularly as it relates to the United States, who he warned was full of "deceit and treachery" and not to be trusted.
Iran's already struggled with this, with the US imposing new sanctions on Iran Sunday, just hours after lifting the sanctions in the first place. Comments from top US candidates in the 2016 election suggest that Obama successor will almost certainly be pushing for even more sanctions, and potentially an outright withdrawal from the pact.
Khamenei's comments are likely to bolster Iran's ultraconservative hardliners, who opposed the deal on the grounds that the US couldn't be trusted, and are already crowing about the US sanctions as a sign they are reneging on the pact. Rouhani's reformist government is campaigning heavily on the sanctions relief the deal has delivered.