Israel's ruling Likud Party has called off a planned primary election for party leadership, naming Prime Minister Benjamin Netanyahu the winner by default and ensuring he remains in the leadership post through 2023.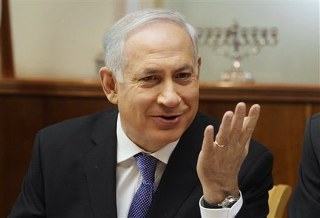 The decision came from Likud's internal court, which noted that there was no other candidate besides Netanyahu, and that not bothering to hold a vote would save the party around $1 million. The move is likely to irk some senior party members.
That's because Netanyahu was the one who pushed to have a primary election in February in the first place, far earlier than anyone else expected, and less than a year after the last general election. Having it so early prevented any of the potential rivals, like Gideon Sa'ar, from getting into the race in time, and ultimately led to the vote being cancelled.
Netanyahu was said to believe the early primary would solidify his hold on the party, and a victory would prevent him from facing a leadership challenge later in his current term, a risky proposition with their narrow coalition.
Israeli analysts believe this will leader Netanyahu to appoint another Likud Minister into the government, something he has previously talked up. The appointment is opposed by coalition partners who fear it will give Likud too big a majority in cabinet meetings.