10 US Navy sailors and a pair of riverine boats were returned to US custody by the Iranian government today after yesterday's incident in which the boats strayed into Iranian waters around Farsi Island, and reportedly one of them even ran aground on the island.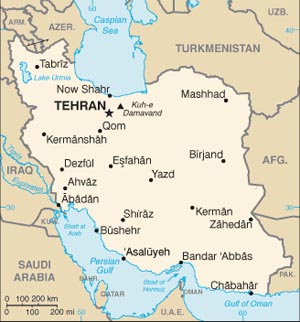 The sailors cited "mechanical problems" for the incident, and on Iranian television one of them was shown to have apologized for the "mistake" of crossing into Iranian waters. Obama Administration officials are insisting that the apology is not a formal apology from the US.
Speaking on CBS This Morning, Vice President Joe Biden insisted the US doesn't have to apologize for a problem that the boat had, and Secretary of State John Kerry insisted the US "had nothing to apologize for."
Iran made clear yesterday that they were taking the sailors' word for it that the incident was unintentional, and the only reason they were kept overnight was because it happened too late on Tuesday for them to be returned that night.
Iranian officials today were quick to point out that what happened and the chain of events that followed was in line with how any two countries might resolve such n issue, and indeed it seems to provide a hopeful sign that, despite continued condemnation from hawks, US rapprochement with Iran is moving forward.