According to Pentagon officials, 10 US Navy sailors and two boats are in Iranian custody this evening after an incident in which mechanical problems caused them to draft into Iranian territorial waters. Iran has assured the US they will be returned safely and promptly. The boats were described by the Pentagon as "riverine patrol vessels."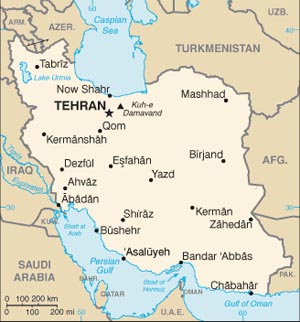 Details are still emerging, but the Associated Press is reporting that one of the American ships actually got so far into Iranian territorial waters that it ran aground on Farsi Island, which houses a large Iranian naval base. The sailors were said to be on a training mission.
A number of hawkish US politicians are riled up about the incident and faulting President Obama for not threatening Iran over the incident, with Sen. Marco Rubio (R – FL) accusing Iran of "testing the boundaries" with the US, and Sen. Tom Cotton (R – AR) claiming the boats were seized because of the nuclear deal with Iran.
At the same time, it's hard to imagine what else Iran could've possibly done with the apparently disabled boats after one careened heedlessly onto an Iranian shore. All indications from Iran is that they are accepting the Pentagon explanation that this was an accident, and indeed it wouldn't make much sense for the small ships to just smash into the island for any other reason. Indications are that the incident was too late Tuesday night local time to arrange an immediate return, and the sailors will head home Wednesday.
It being Iran though, and hawks being what they are, expect this to fuel another last-ditch effort to weasel out of the US sanction relief obliged under the P5+1 nuclear deal, something much of the US Congress has wanted to do at any rate.