ISIS has claimed responsibility today for a series of attacks in Baghdad and eastern Iraq, killing at least 42 people and wounding over 100 others in targets against Shi'ite dominated areas, warning that the worst is yet to come.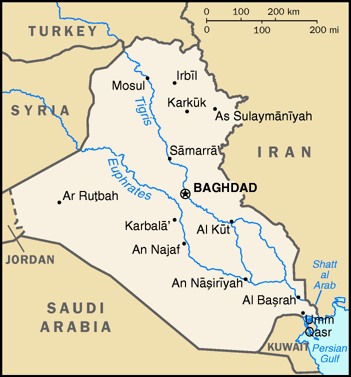 ISIS forces attacked the Jawhara Mall in Baghdad earlier in the day, an hour-long battle in which a car bomb made way for a swarm of gunmen to attack the site, killing at least 18 people and wounded around 50 others.
ISIS also launched a pair of bombings against a cafe in Muqdadiyah, near the city's casino, killing at least 24 and wounding 52 others. The cafe was said to be popular with fighters from Shi'ite militias active in the area.
The blasts appear to have aimed to maximize the death toll in the attack, detonating a smaller bomb near a group of Shi'ite militia members at the cafe, then detonating a much larger car bomb when people were gathering at the site of the first blast.
Since their defeat in Ramadi in recent weeks, ISIS seems to be trying to launch even higher-profile attacks across Iraq, both against military sites and against civilian targets, likely an attempt to show that the group is still formidable after losing one of its biggest cities.