Heavy fighting was reported in Cairo today, with a group of gunmen, described by the Interior Ministry as a "gang of youths," attacked a tourist bus being used by Israeli Arabs, and the nearby hotel. They then clashed with Egyptian security forces.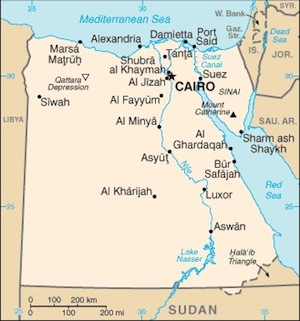 Egyptian officials also claimed the attackers were affiliated with the Muslim Brotherhood, which was the elected government before the 2013 coup. They insisted the troops quickly secured the area, and that there were no casualties.
The Israeli Arab tourists,however, told a different story, saying that the incident was far more intense than the Egyptian Interior Ministry was admitting, and that the claims of a few firings of fireworks and birdshot were actually petrol bombs and sustained gunfire in a protracted battle.
The Egyptian Interior Ministry reported only one person arrested in the fighting, and said they were still searching for the other people involved. There was no claim of responsibility from any group, and no apparent motive.