Israeli police and special forces are out in force in Tel Aviv today, trying to track down a gunman who opened fire on a cafe with a machine pistol, killing two people and wounding at least seven. Police declined to offer speculation on the motive.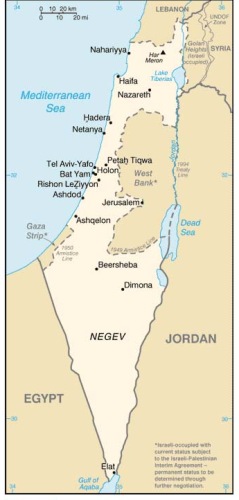 But some were already labeling the incident a terrorist attack, saying the gunman was shooting in every direction. The gunman has not been named, but is said to be a 28-year-old Israeli Arab.. After firing around 30 rounds, the gunman fled.
Officials apparently were able to identify the gunman, despite not releasing his name, as his father identified him in security footage broadcasts and went to the authorities. Another relative, a lawyer, described him as "mentally unstable" but insisted that he's not politically motivated.
"He has received treatment. He is receiving treatment. Recently he has been going around in the street as an insane person," the lawyer told Israel's Channel 2. Given the huge ethnic tensions in Israel, it's going to be difficult to convince the public that any Arab gunman is acting as anything but part of an organized intifada.