Still working on a bloody, destructive military operation which has seen them mostly recapture and largely destroy the Anbar capital city of Ramadi, Iraqi leaders are saying that Mosul, the largest city under ISIS control, is to be the "next" target.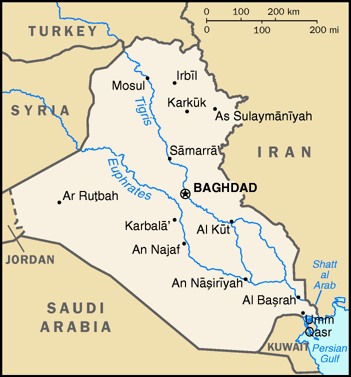 Mosul is considerably larger than Ramadi, and considerably deeper in ISIS territory. It's been part of the ISIS "caliphate" since summer of 2014, leading US officials to warn that it's going to take dramatically more equipment and "patience" for Iraq to attempt the recovery of the city.
Iraqi officials are riding high on the Ramadi victory, despite it taking them several months and allowing ISIS to ambush a number of Iraqi troops situated around the city over the past summer, and see 2016 as the year they'll expel ISIS totally from Iraqi territory.
That seems hugely ambitious, however, as officials concede ISIS still holds about 30% of Ramadi. Even once they recover that city, retaining it will require a lot of defensive forces, and will leave many fewer troops free to contest the many Anbar cities still under ISIS control, let alone a huge city like Mosul.
The summer 2014 fall of Mosul was a huge game-changer for ISIS in Iraq, giving them a city of over a million people as well as huge amounts of money looted from the government's central bank in the city. Iraq was predicting a quick recovery back in 2014 and talked up a "January offensive" in 2015. Needless to say, such counterattacks never happened, and the city appears overwhelmingly under ISIS control.