After a year and a half of spinning mounting losses in Iraq and Syria as progress, the Obama Administration is salivating at the tentative recapture of the Anbar Province capital city of Ramadi by Iraqi forces as "vindication" for their war strategy, and proof that they'll eventually win.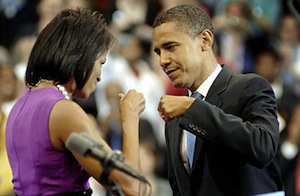 Ramadi was a stunning defeat for the Iraqi military in May, and at the time US officials were dismissing the city of a half million people as totally irrelevant to the overall war, trying to downplay the defeat. Now that the city is mostly recaptured, it's hugely important again, and a big, big win.
Which seems to be a dangerous position for the US to take, since ISIS still dominates the Anbar Province, and Iraqi forces clearly have designs on moving on from Ramadi to try to attack other targets, raising the question of whether the Iraqi military will defend the city any better than they did last time.
Everything about the recapture of Ramadi has been less than ideal, from the seven months of trying to surround the city and huge death tolls to the PM's helicopter getting shot at today after the city was already "liberated," it's far from a poster-child for the US-backed counterattack.
That it's being embraced so loudly by officials at all is a testament to how little they have to work with, despite White House claims of "continued progress" on the war, the costly, tentative retaking of the city is one thing they can point to which at the very least isn't a total fiasco yet.