The Nigerian government had promised to defeat Boko Haram by the end of the year, and President Buhari claimed last week that his government had "technically" succeeded, but it doesn't appear to be slowing the Boko Haram attacks that are raging in the country's northeast.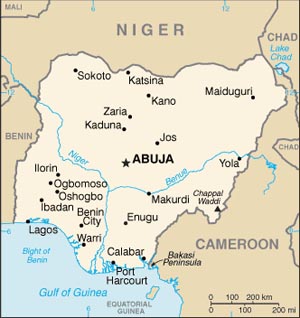 Attacks in and around Maiduguri have left at least 52 people killed and 114 others wounded in just the past 24 hours. Three young female suicide bombers tore through the city, hitting a major marketplace and a military checkpoint. Other attacks targeted Madagali, bringing the overall toll to at least 80 killed.
In addition to the suicide attacks, fighting raged around the city's outskirts, with large groups of Boko Haram fighters attacking troops around the trenches that now surround the city. The trenches were dug in hopes of keeping Boko Haram out, but have had mixed results.
It is still unclear if Nigeria's military policy toward Boko Haram with shift, having declared the war already won, though particularly in the countryside around Borno State, the Nigerian military seems virtually helpless to prevent large scale troop movements among Boko Haram forces.