Already facing allegations of involvement in the Prophet Mohammad cartoon contest attack in Garland Texas, Arizona man Abdul Malik Abdul Karim is now being charged with "supporting ISIS."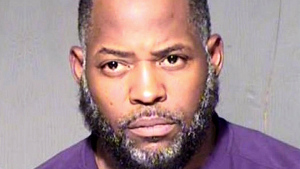 The charges as based around a series of things Kareem inquired about but didn't ultimately do, including reports that he "researched" the possibility of traveling to the Middle East, and inquired about how to get enough explosives to blow up the 2015 Super Bowl.
Kareem's previous indictment centered on his relationship with the Garland attackers, and claims he provided them the guns used in the attack, but in this case, the allegations don't appear to be based on any active plots, as Kareem apparently never actually attempted to travel abroad nor, of course, actually bombed the Super Bowl.
The indictment also accuses Kareem of pretending to get hit by a car to file a phony insurance claim, though it's unclear if he actually pulled this off. It is speculated he intended to use this money to pay for jihad.