Still hoping to fulfill their pledge to capture the Anbar Province capital city of Ramadi by the end of the year, Iraqi troops advanced against the central part of the city, with reports of fierce fighting against ISIS forces who are still defending the district where the government buildings are.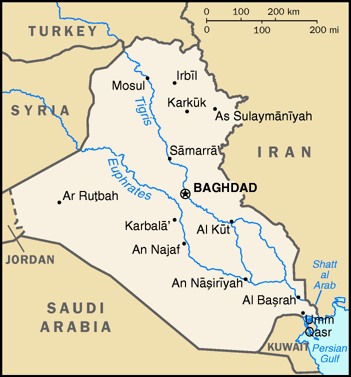 ISIS captured Ramadi back in May, and Iraqi troops have spent the last seven months attempting to surround it, with the hope of eventually retaking it. Officials now say they believe they will have a full victory in "a few days."
Details are still emerging, but Iraqi Brig. Gen. Yahya Rasool claimed "dozens" of ISIS fighters had been killed. He refused to provide any casualty estimates on the government side, but they reported facing sniper fire as well as suicide bombers.
The US has offered "advisers" and attack helicopters for the battle, but Iraq refused. Iraqi officials say the primary difficulty was crossing the Euphrates River after ISIS blew up the bridge, but their army engineers have since repaired it and advanced again.