Britain has announced it is deployment military forces into southern Afghanistan's Helmand Province today, aiming to prevent the Taliban from seizing the strategically important Sangin District. The Taliban has been adding to its holdings in the area for weeks.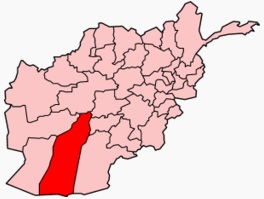 Britain had ended all combat operations last year in Afghanistan, but left 450 troops in the nation, supposedly just for training purposes. Of those, about 30 British troops were sent to Sangin, along with a number of US Special Forces.
The exact status of Sangin is in dispute, with police denying reports that the Taliban controls virtually the whole district, including all roads in. The police still hold their own headquarters, but how much else they have is unclear.
Sangin and the rest of Helmand Province are lucrative for the Taliban because they serve as a center for opium trade. The district is also of huge psychological value, since it was the center of Britain's deployment in Afghanistan for years, and the site of repeated conflicts.