Continuing to move toward full compliance with the P5+1 nuclear deal as quickly as possible, the Iranian government is planning to export materially its entire stockpile of enriched uranium to Russia in the next few days.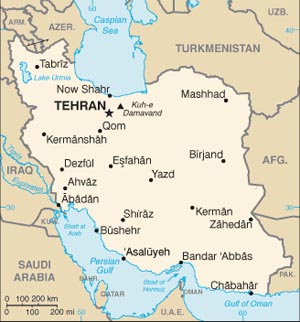 Under the terms of the deal, Iran has to reduce its domestic stockpile to around 300 kg, and with several tons of enriched stockpile yet to be used up in its Bushehr Power Plant, the only way to get down below the stockpile limit was to send much of its enriched uranium to Russia.
Russia, in turn, has sent Iran a shipment of yellowcake, unenriched uranium, which doesn't count toward the stockpile. Iran is keeping a very small number of centrifuges running, which will eventually enrich this new uranium, but only as they are burning through their existing stockpile.
With elections coming in February, Iran's Rouhani government is scrambling to get in compliance as fast as possible, in hopes of getting sanctions relief in place to campaign on. Though it was initially believed sanction relief would be coming in spring at the earliest, the IAEA now says they're likely to affirm compliance in January.