White House officials are warning Turkey to remove its "unauthorized" troops from neighboring Iraq, nearly two weeks after the deployment of some 150 ground troops into the Nineveh Province on a "training" mission. Turkish President Recep Tayyip Erdogan has ruled out removing the troops.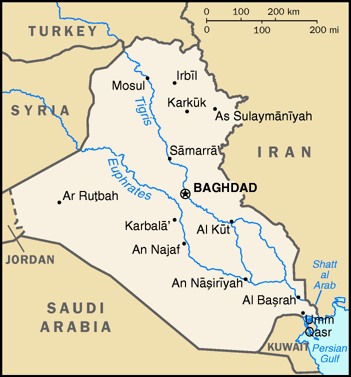 Officials say Vice President Joe Biden spoke with Iraqi PM Hayder Abadi to assure him of America's support, and to concur with him on the assessment that Turkey sent the troops "without prior consent of the Iraqi government." Turkey has claimed Iraq had privately signed off on the deployment months ago.
Turkey appears to have been coordinating the deployment with the Kurdistan Regional Government (KRG), though they too deny providing Turkey with any authorization for a deployment. The troops were to train Kurdish Peshmerga forces.
Turkish officials have spurned repeated calls from Iraq to leave, saying it was "out of the question," but suggested they would discuss the matter in three-party talks with the Iraqi Kurds and the US. Though the US generally backs Turkey, a fellow NATO member, in all things, concerns about the weakening Abadi government may force them to back Iraq in this case.