Turkey has announced the establishment of their first overseas military installation in the Middle East, a "multi-purpose" base to station 3,000 troops in Qatar, citing the need of the two nations to confront unnamed "common enemies."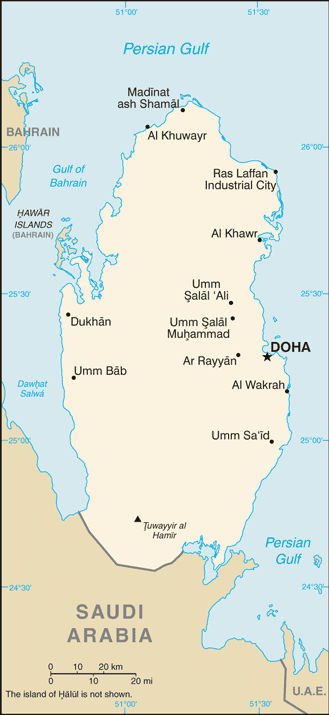 This will be NATO member Turkey's second largest overseas deployment, behind their Cyprus Turkish Peace Force Command, which involves tens of thousands of Turkish troops at any given time.
The deal also gives Qatar the option of establishing its own military base inside Turkey, though the tiny nation is probably not going to do so. There is no public timetable for the Turkish base as of yet, and with Qatar still scrambling to get construction done for the 2022 World Cup, workers to build the base may be at a premium for awhile.
The exact purpose of the Turkish deployment is unclear, as are who the "common enemies" are. Qatar, as a member of the GCC, is historically in the Saudi sphere of influence, but they and Turkey are noteworthy in being among few nations backing the Muslim Brotherhood, a fact which has at times caused a split within the GCC.