Secretary of Defense Ash Carter told reporters today that his most recent meeting with Iraqi PM Hayder Abadi failed to convince him to authorize the deployment of US Apache attack helicopters into the city of Ramadi, along with potential US "advisers."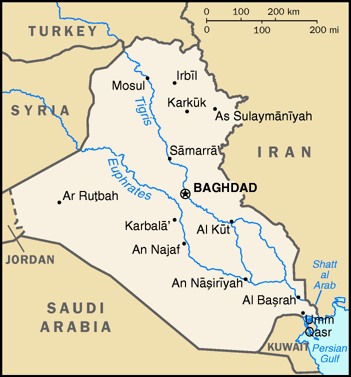 Iraq attacked Ramadi earlier this month, and Carter made the offer publicly for helicopters last week, saying he believed Iraq needed US troops and helicopters to "finish the job" in the Anbar capital. Subsequent reports from US officials suggested they believed Iraq would accept the offer.
Abadi, however, is struggling with the political fallout of recent US deployments, and other Iraqi ruling party officials have been openly talking about his eventual replacement as premier, believing he's lost a lot of support, particularly among powerful Shi'ite militias, by letting the US deploy so many troops.
Lt. Gen. Sean MacFarland, the commander of the ISIS war, conceded that Iraq is a "complex environment," saying it would be difficult for the US to "inflict support" on Iraq over their explicit objections, despite growing eagerness to add troops and helicopters to the conflict.
Carter downplayed his failure to get approval for the deployment, saying he believes Iraq will still eventually accept the offer, and that the helicopters can make a difference "sometime in the future."