With continued speculation about the fate of Mullah Mansour, the Taliban chief who the Afghan government claimed had been wounded, possibly killed, in a gunbattle in Pakistan, a new round of Taliban infighting has exploded in Herat Province, western Afghanistan.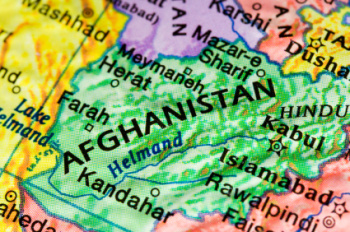 Local police say at least 54 fighters were killed and dozens of others wounded as commanders loyal to Mullah Mansour fought with fighters loyal to Mullah Rasool, who last month was appointed as the leader of a splinter group which objected to Mansour's election.
Mullah Mansour was elected the successor to Mullah Omar, the Taliban's founder, after the Afghan government publicized Omar's death. Mansour's election was said to be "unanimous," though it came after a large number of commanders had walked out, and subsequently did not vote.
Those commanders, including Mullah Omar's son, have been building up a significant rival force over the past few months, occasionally clashing with Mansour loyalists. The new confusion about Mullah Mansour's fate seems to have some of the splinter group believing they can press the offensive against them.