Friday's arrival of several hundred Turkish ground troops into northern Iraq's Nineveh Province sparked immediate complaints from the Iraqi government, which insisted it was never consulted on, and certainly never signed off on, the deployment.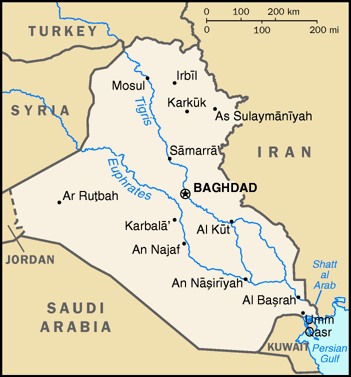 But while Turkish PM Ahmet Davutoglu insisted yesterday that no new troops would be sent to Iraq, the hundreds of ground troops already there are not going to be withdrawn, with FM Mevlut Cavusoglu saying the training operation is "our duty" whether Iraq approves or not.
Iraq says they intend to take up the matter with the UN Security Council, and that they view the Turkish deployment of troops into their territory as a violation of national sovereignty. The Turkish troops intend to train Kurdish Peshmerga forces there.
Former Turkish consul Aydin Selcen says he believes the deployment is meant to assert increased Turkish influence on the ISIS war amid growing tensions with Russia. The deployment, however, may instead be worsening Turkish relations with Iraq.