A suicide bomber targeted a checkpoint in northern Baghdad today as pilgrims on the route of the annual Arbaeen pilgrimage passed, killing at least nine people, including five pilgrims and four security guards. 21 others were wounded.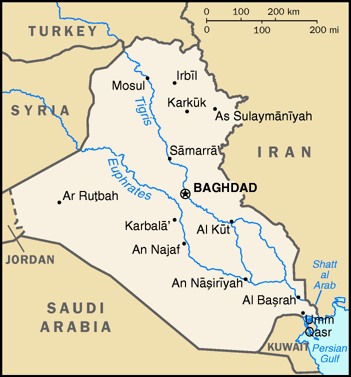 The Arbaeen holiday sees large numbers of Shi'ite pilgrims making their way to Karbala, and those pilgrims are often a target for Sunni Islamist factions, both en route to Karbala and on their way home.
The massive pilgrimages often strain security and other services, and the Interior Ministry also reported a major incident of pilgrims from neighboring Iran storming across a border crossing, with tens of thousands crossing on foot after Iraqi border guards tried to block their entry.
In recent years, access to the Arbaeen pilgrimage has been virtually a given for Iranian Shi'ites, but this year the Iraqi government demanded all pilgrims have visas. This led the pilgrims to simply knock down the fences, knock out the guards, and continue on their way.